FIRST DOWN TAILGATE TOOLS
First Down Tailgate Tools are for the girl who doesn't need a man to host a kick-ass cookout on Gameday. Always on the go and full of energy, this girl needs a one-stop shop for all her accessories to throw the best party in the parking lot.
(Design: Created at the Creative Circus)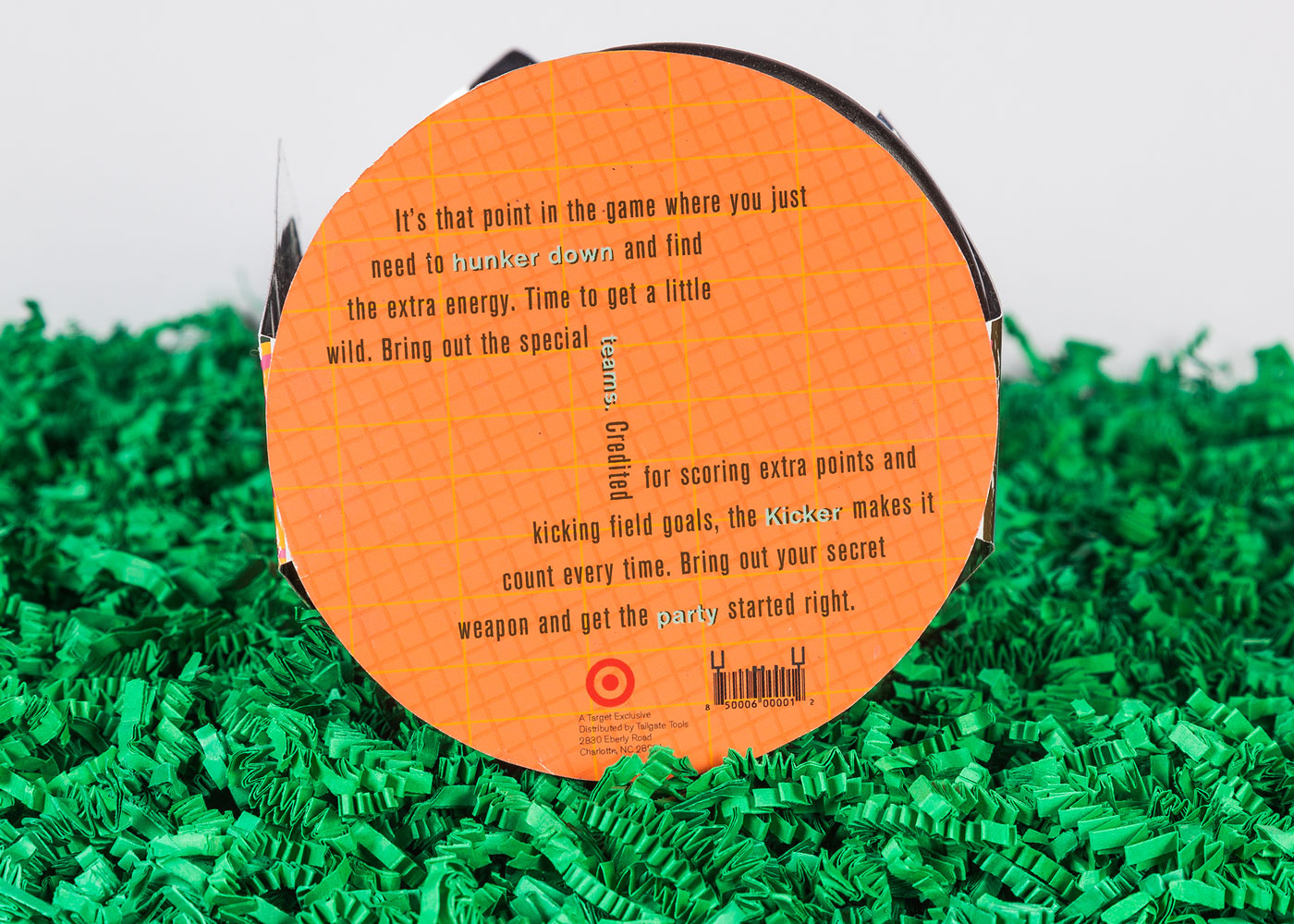 POINT OF PURCHASE DISPLAY:
First Down products are featured on a display featuring a football game atmosphere. Products are placed in order from most fun to most necessary to ensure the perfect tailgate. So get down, get ready and start your traditions with First Down.